Description
High quality self control plane games for kids/Children automatic aircrafts fairground rides for sale
Selt control plane introduction:
Self control plane rides are a kind of kiddie amusement rides which rotate and lift freely round the middle vertical axis. As for the air-plane rides, there are 6 or more aircrafts which are the cabins of kiddie riders. And each of the aricrafts has two seats and can go up and down. The airplanes are fixed on the arms around the vertical axix. During operation, passengers handle the joystick lifting freely, chase each other, they can enjoy max. This kind of kid rides is frequently seen in the amusement parks, outdoor playgrounds, plazas,pbulic gardens,etc...
Self control plane feature:
1. Its material is Fiberglass Reinforce Plastic and steel material: totally durable, firm and environmental.
2. It is painted with high quality paintings, which is not easy to fade away.
3. It is equipped with gorgeous light and exciting music.
4. It can be installed in amusement parks, parks, square and other indoor and outdoor places.
5. The equipment is produced with meticulous workmanship: safety and reliability.
6. The self control plane rides can be customized according to requirements.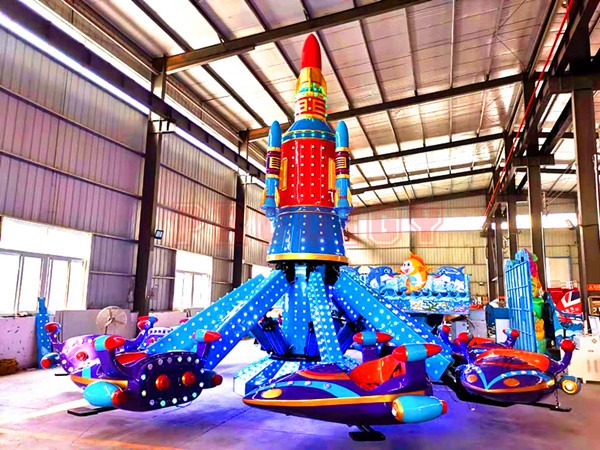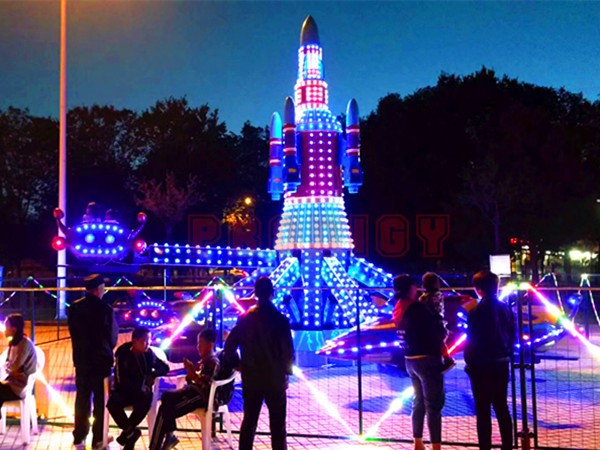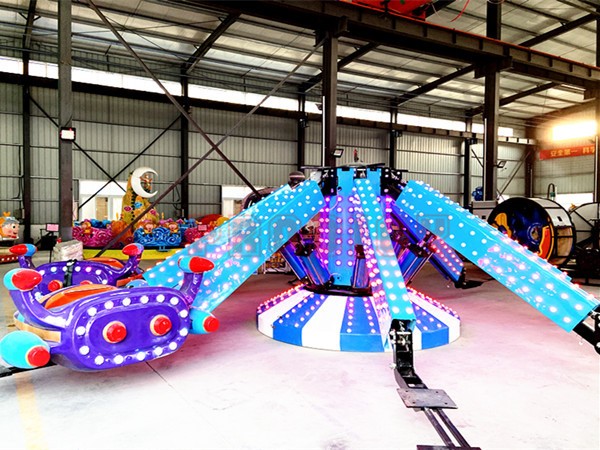 Please fill in your procurement needs and contact information