Coin operated Fantasy game plane
Fantasy game plane
15 inch LCD; game version;
before and after the swing
L160*W68*H142cm
Description
Coin operated Fantasy game Airplane kiddie ride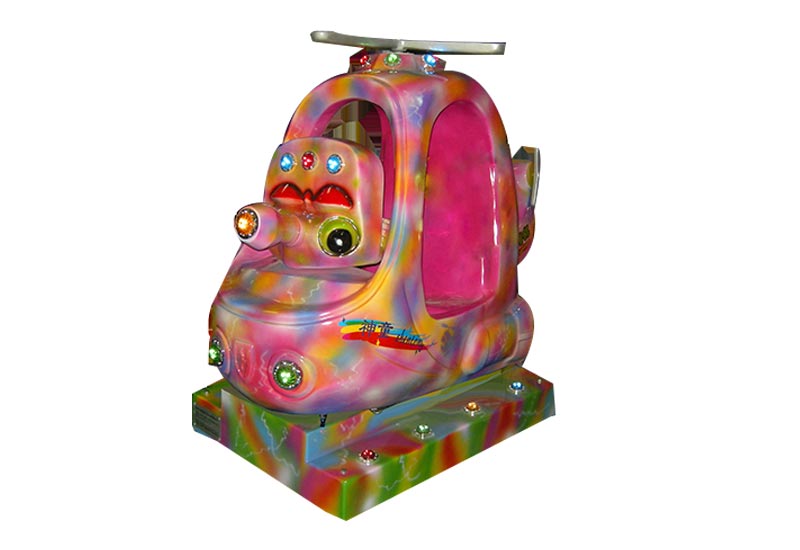 pecifications
helicopter,Kiddie Ride Airplane shape
Coin operated&Remote control,more easy management
Memory function,revolving
helicopter,Hot sale amusement ride, Kiddie Ride Airplane(Jump-Jet) shape
revolving game machine,simplified & luxurious version could be chosen.
It could play the role of amusement ride, kid ride and amusemnt park equipment.
Hot and new Kiddie ride with video game , new and wonderful game mode and feeling
Three funny and vivid game to choose , different scene , funny Cartoon characters, bright colour , attract more children to play when swing .
Game kiddie ride series:
Three series games can be choosed:
(1) plane games :space shuttle game,space guardian,king fighter
(2)racing games:seaside mainland, west vally, qingyuan town
(3)speed boat games:northern waters,Mysterious strait,deep tunnle
1.Dubble function-Insert coins (Remote controll) and start.
2.It can revolve automatically, meanwhile, it can do alternate movement.
3. Accompany with sweety music and shining colorful lights.
4.More attractive to players.Uninterrupted power function
5.Player own to memory function, even if be off, could paly music continuely. Also could play cyclically.
6.Low distortion, high tone quality, and with counting function, make the management easier and more convenient.
7.Adjustable time from 0 to 10 mins
Product process:
Package:
Please fill in your procurement needs and contact information